This year at Star Wars Celebration Anaheim, I participated in The Vader Case Project. Over twenty-five Star Wars artists and collectors to decorate a vintage Darth Vader carrying case with their own take on the Dark Lord.
---
I'm honored to be taking part in The ArTmor Project. 60 Star Wars Artists, Podcasters, Fans, and Community Pioneers were sent blank Mandalorian armor sets to create custom one of a kind pieces of Art.
---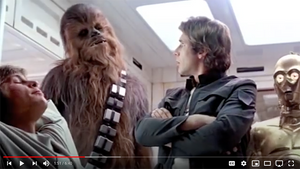 My Star Wars Chewbacca Supercut video has been featured in the Cut Up exhibition at the Museum of the Moving Image.
---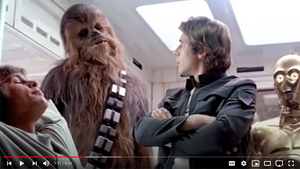 A little project that I did for my own amusement – a supercut of every scene in the original Star Wars trilogy featuring Chewbacca