• Press • Product Development • Product Sightings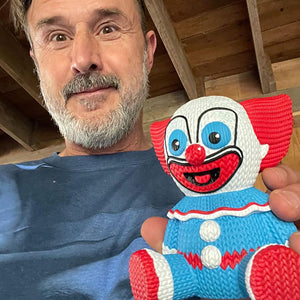 Here's actor David Arquette holding the Bozo the Clown vinyl figure that I designed for Handmade by Robots!
---
• Press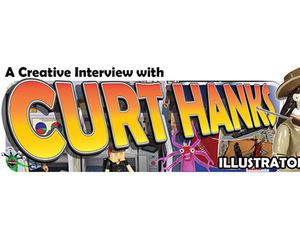 Here's a fun interview I did for The Artisan Rogue.
---
• Package Design • Press • Product Sightings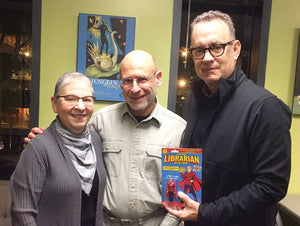 During a recent Q&A at McCaw Hall in Seattle, Tom Hanks was interviewed by Nancy Pearl. Afterwards, she presented Tom with a Librarian Action Figure that I designed.
---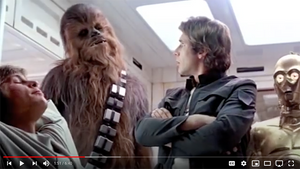 My Star Wars Chewbacca Supercut video has been featured in the Cut Up exhibition at the Museum of the Moving Image.
---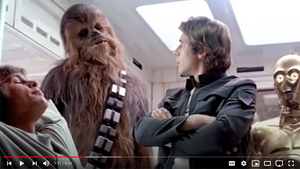 A little project that I did for my own amusement – a supercut of every scene in the original Star Wars trilogy featuring Chewbacca